Want to go
Drive
Activity
Posted: May 14, 2018 Supported by Gattan Go
Rail Mountain Bike "Gattan Go"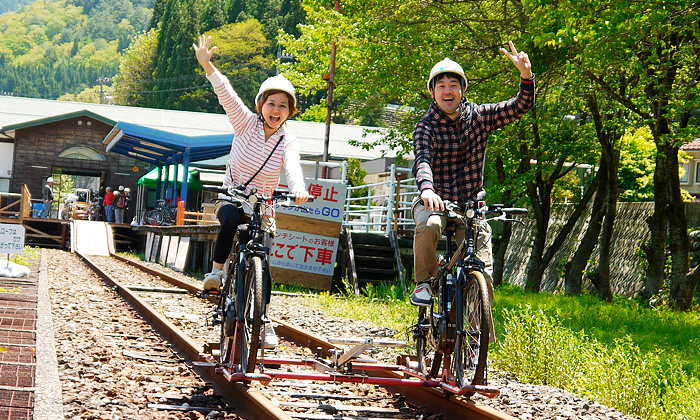 50 minute drive from Takayama city through the National Route, you will reach the spot to experience the curious cycling named Rail mountain bike "Gattan Go". This is very popular among family, couples and friends. The staff Ms.Taguchi taught us how to enjoy this activity.
Rail mountain bike means cycling on the discontinued railway. You can feel the vibration and sound of the rail joint when pedaling. The course is between the Okuhida Onsenguchi Station and Kamioka Kouzan Station of Kamioka railway discontinued on 2006, and it is about 6 km and takes 70 minutes. When entering the station building, there is the start position.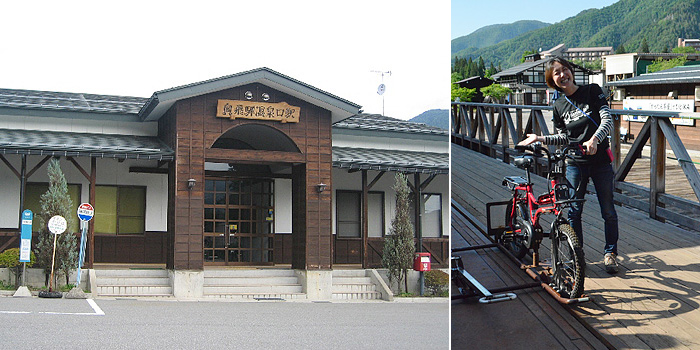 We came here in May, new green leaves and marguerite were beautiful. Cherry blossoms in spring and autumn leaves in fall must be worth visiting. Ms. Taguchi said that summer is the best season because the tunnel has a huge difference in temperature and we can feel chill in the tunnel.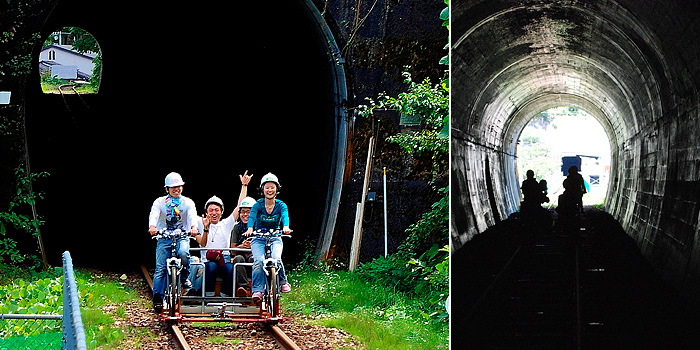 I was afraid of my poor motor nerves, but the staff followed us to help in trouble. The way to the turning point was easy but return way was a little hard because of ascent. For the guests like me they provide the electric assisted bike.
You can enjoy the nice view such as Kamioka town from the viaduct, Kamioka Bridge, cherry blossoms and autumn leaves. Generally, we are not allowed to step into the discontinued railway, so this cycling is precious. They have child seats and wooden truck towed by staff, so all age can enjoy this cycling.
They opened the Canyon course in April,2019, it has big bridges and is more thrilled than Town course.
▼Here is the hotel blog written on Nov 6, 2018
https://takayamagreenhotel.hida-ch.com/e955464.html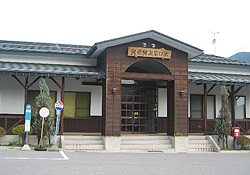 Rail Mountain Bike "Gattan Go"
Access
Address: 1327-2 Azumo Kamioka-cho, Hida-city, Gifu
*formerly known as Kamioka Rail way Okuhida Onsenguchi Station
50-minute-drive from Takayama Green Hotel
Fee
2 electric assisted bikes: JPY3,000
2 bikes &1 viewing seat: JPY 4,000
Here is Gattan Go website link.
https://rail-mtb.com/en/