Gourmet
Break・Cafe
Downtown
Posted: Feb 17, 2016 Supported by Hida Oiya
Fresh Strawberry Juice at Hida Oiya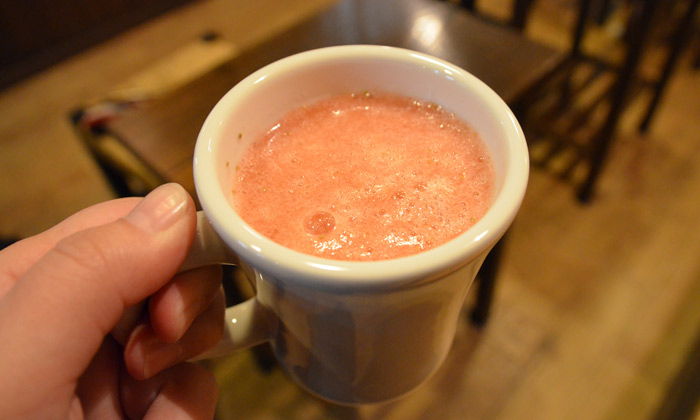 Hida Oiya is a shop of Japanese sweets called "Wagashi", and it has a little strange specialty.
Speaking to Wagashi in Takayama, daifuku or mochi with Matcha occur to us, but it is hot 100 % fresh strawberry juice for this shop. You will be hooked on the juice.
When you walk through the old street, you will find steam from the basket steamer and a sign says "fresh strawberry juice (hot) available" at the shopfront. This is wagashi shop sells manju (sweet bun) made from miso and green onion, but we would like to introduce strawberry juice for the limited time.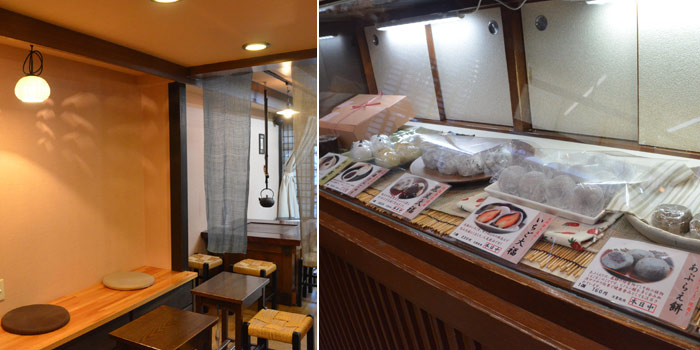 When we entered the shop, several wagashi were displayed in the show window.
We asked the shop clerk, "Can I have the fresh strawberry juice?" She said, "Yes, it is sold in weekdays until April. How about with strawberry daifuku (rice cake)?"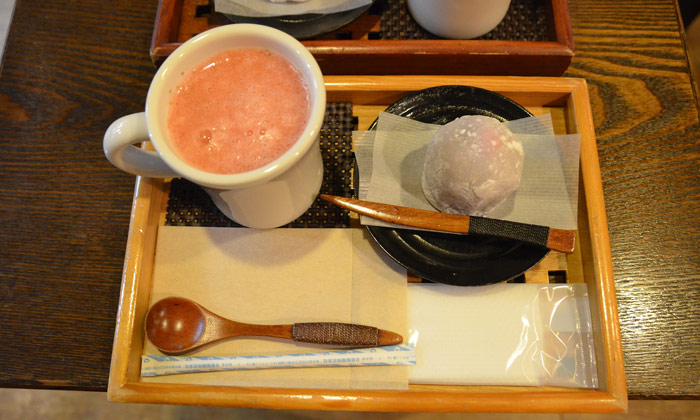 "Which do you prefer hot or ice?" We were confused but we chose hot. After we waited for a while, daifuku and juice with good smell were brought in front of us. The sweet and sour smell made us more expected.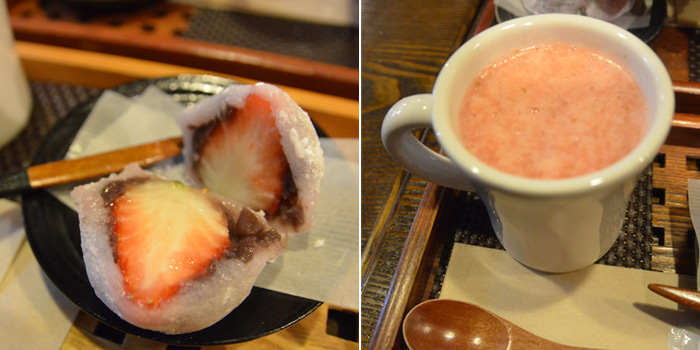 The daifuku was made from mashed sweet bean paste and whole strawberry and the taste was not heavy. As soon as we put the juice into my mouth, I couldn't help saying "awesome"! It had strawberry pulp, thick and light taste. I highly recommend hot one not ice one.
When you visit the old street, why don't you try this strawberry juice?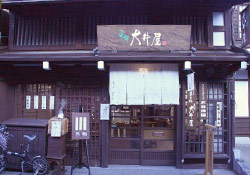 Wagashi Hida Oiya
Access
Address: 68 Kamisannomachi, Takayama-city, Gifu
Tel: 0577-32-2143
10-minute-walk from JR Takayama Station
Open
9:30am to 5:30pm
Holiday: not regularly
Menu
strawberry juice and daifuku set JPY 750 (Late-Dec to early-Apr, weekdays)