Want to eat
Lunch
Strolling
Posted Jul 20,2015 Supported by Kobishiya
Onigiri at Kobishiya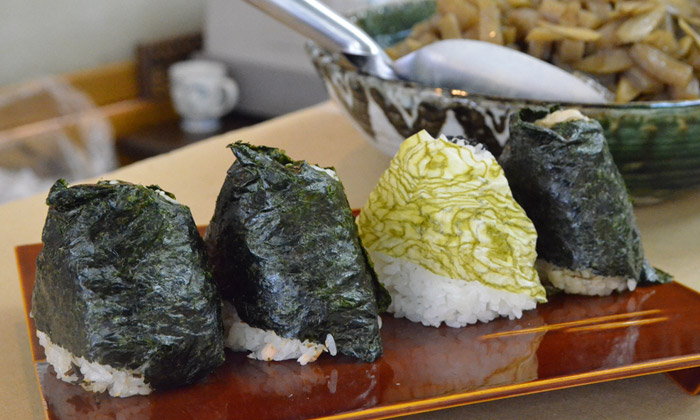 Kobishiya is a home-cooked meals shop which has been loved by local people for 58 years. It is 5 minutes away from JR Takayama station. When people go to a picnic, they always take this onigiri (rice ball).
Today, we are going to introduce their onigiri.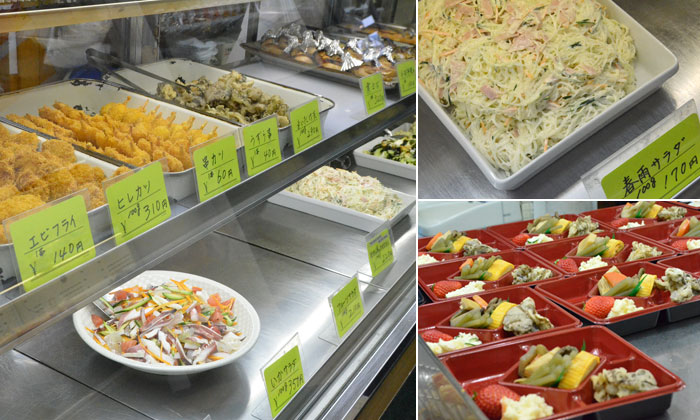 Onigiri is very popular at this shop and we highly recommend this flavor "oboro (minced fish)" which goes will with rice. Then, let's go to the cooking room!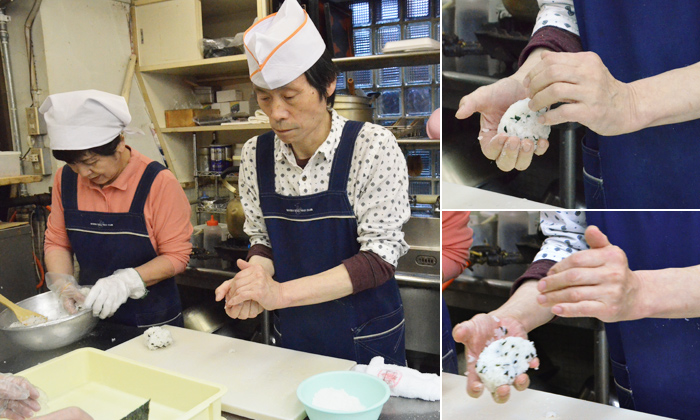 The mother can measure one onigiri with her sense by holding. The father can shape it into a triangle with enough air like sushi. His technique cannot be imitated by the machine. The series of these action are done very quickly, that's why their onigiri keeps good taste even cold.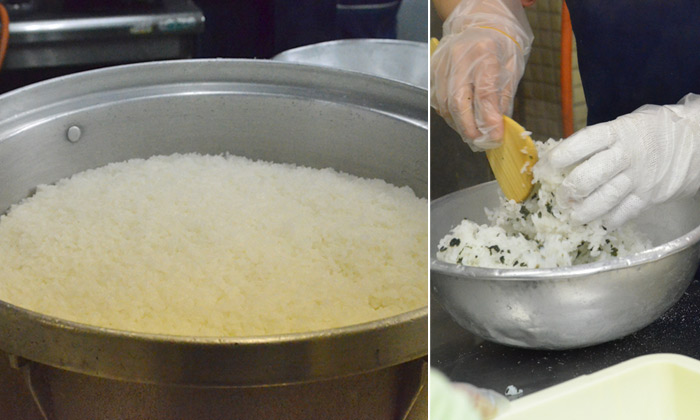 They are also particular to the ingredient. They always use Koshihikari from Nigata Pref. The important thing is washing the rice quickly and leaving them for a long time before boiling. This process makes the rice good. In addition, they don't use the chemical seasoning. The owner says that everything is subject to the rice.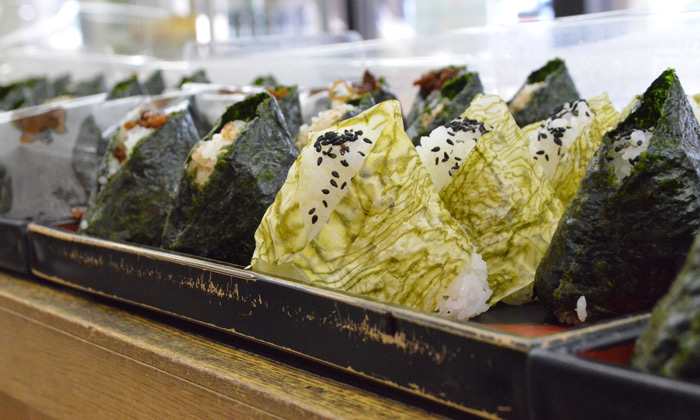 As you know, the onigiri is cooked with their love. When you enjoy hiking and cherry blossom picnic in Takayama, why don't you take this onigiri?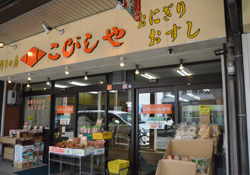 Kobishiya
Access
Address:1-64 Hatsudamachi Takayama-city Gifu
Tel:0577-32-2378
300m from JR Takayama Station
Open
8:00am to 7:00 pm
Holiday:Tuesday and 2nd Wednesday
Menu
Oboro (minced fish) JPY120
Ume (pickled plum) JPY120
Tenmusu (deep-fried shrimp) JPY175