Gourmet
Break・Cafe
Downtown
Posted Feb 3,2017 Supported by Saika Nanakusa
Strawberry Daifuku at Saika Nanakusa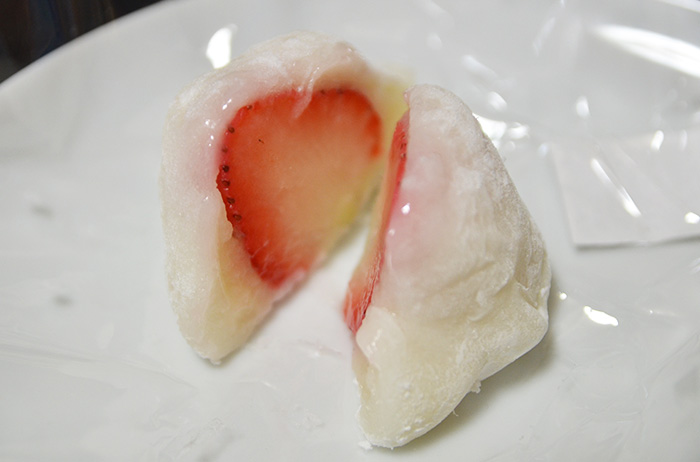 Japanese people enjoy strawberry from winter to spring. We would like to introduce a strawberry daifuku at Saika Nanakusa. This is a branch shop of Tohoen (Japanese sweets home shop of long standing). The popular item is "Neko manjyu (cat-shaped steamed bun)", so the sign is in front of the shop. Let's enter the shop!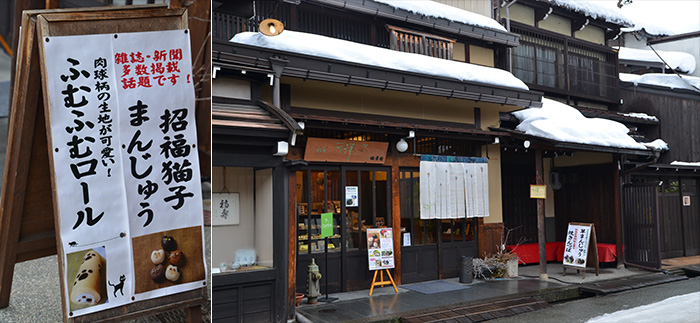 There is small space to eat same as Tohoen in the shop. Neko manjyu, seasonal, cute wagashi (Japanese confectionery) were displayed in the shop window and the outstanding one for us was strawberry daifuku.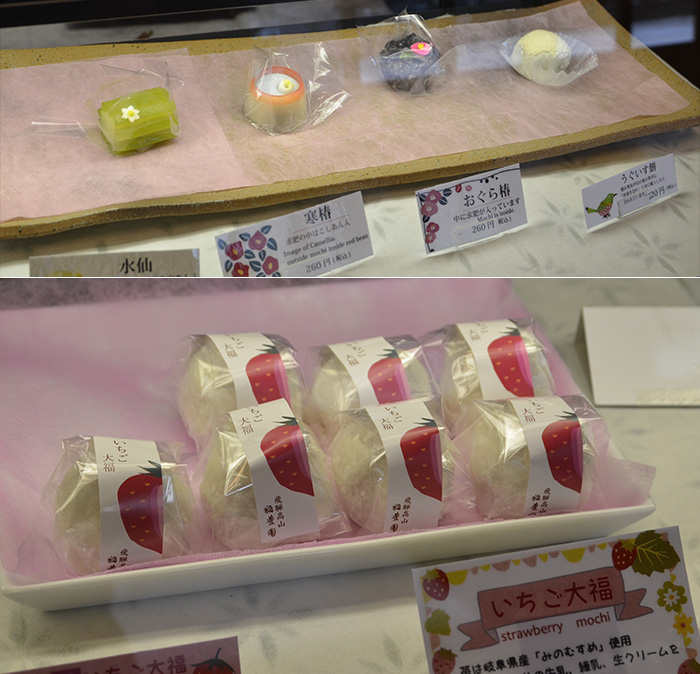 Daifuku is a soft rice cake and usually stuffed with anko (red sweet bean paste). However, the strawberry daifuku is a little different from others, because it is stuffed with condensed milk an(paste). The gyuhi (glutinous rice flour) is very soft and melty, and whole "Minomusume" strawberry from Gifu Pref. is in it. It goes without saying that it is very delicious.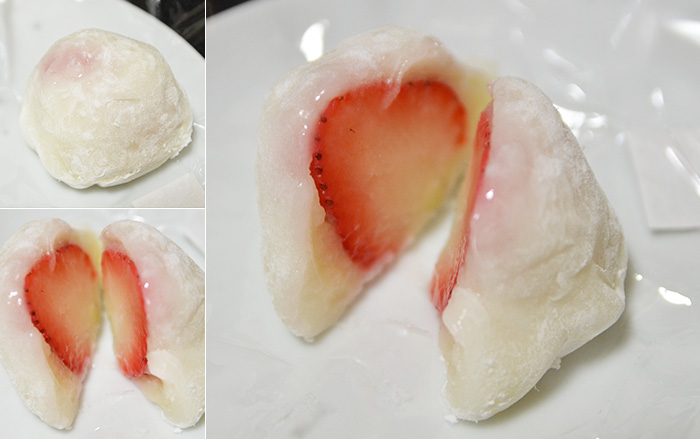 On my way home, we visited a home shop "Tohoen" and bought a set of 8 strawberry daifuku. They keep for 2 days at room temperature. They must be a good souvenir for you.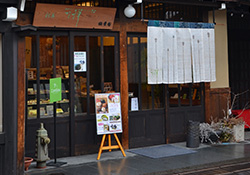 Saika Nanakusa
Access
Address:64 Kamininomachi Takayama-city Gifu
Tel:0577-36-7793
799m from JR Takayama Station
Open
9:00am to 5:00 pm
Holiday:Tuesday
Menu
Strawberry daifuku
1 piece:JPY240, set of 8 pieces:JPY2,070
mid-Jan to early-spring