Spot
History・Culture
Downtown
Posted Dec 9,2016 Supported by Takayama Matsuri Yatai Kaikan
Takayama Matsuri Yatai Kaikan
(Takayama Festival Floats Exhibition Hall)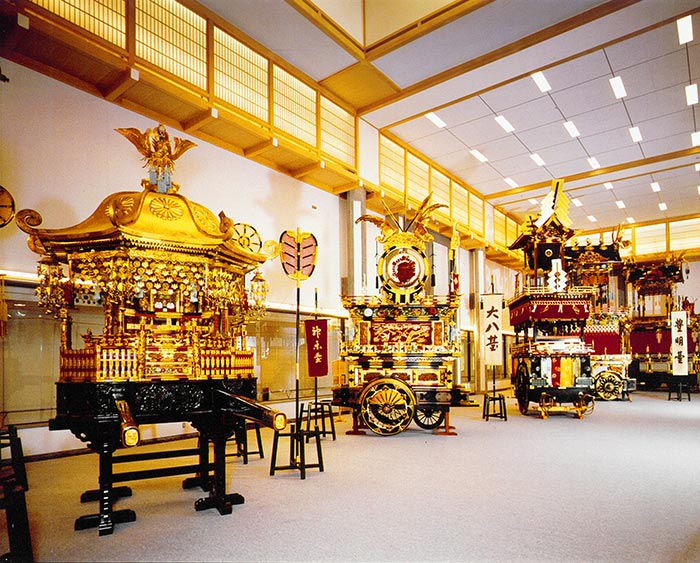 Takayama's big event is Takayama festival held on spring and fall. It is famous for luxurious Yatai (floats) registered as UNESCO intangible cultural heritage on Dec 2016. People can take a look the real yatai as permanent exhibition at Takayama Matsuri Yatai Kaikan. It is at Sakurayama Hachiman shrine which is good for autumn leaves.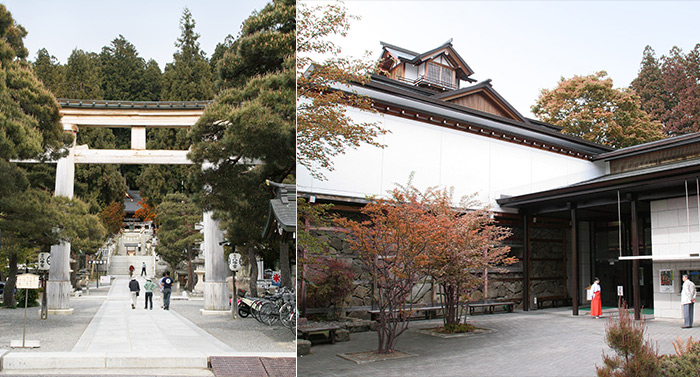 Yatai usually is stored in Yataigura (storehouse) which keeps suitable temperature, humidity and darkness not to damage. The yatai has been treasured for about 300 years. People did think yatai must be taken a look by more visitors and then built Yatai Kaikan.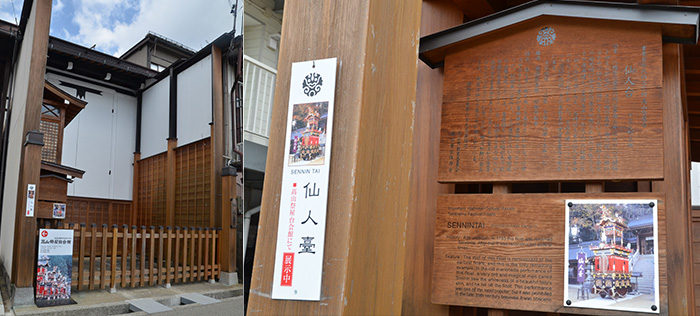 When you buy admission ticket, Miko-san(Japanese shrine maiden) will guide you. Takayama festival is one of the 3 big festivals in Japan and its highlight is yatai and karakuri performance.
Some yatai are displayed in Yatai Kaikan in rotation of three times a year among 11 fall festival yatai.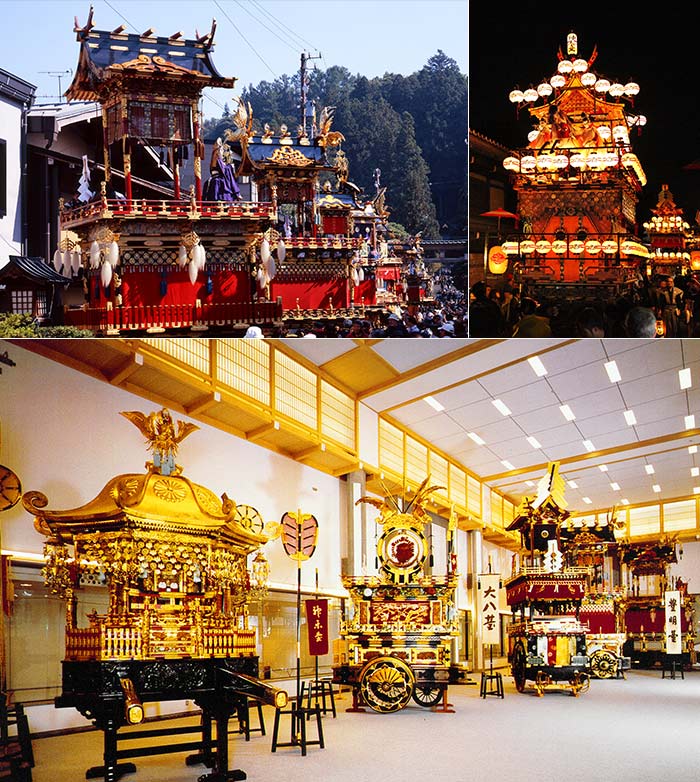 The height of ceiling is 10m and has strength. Each yatai has unique feature, so Miko-san tells us the details.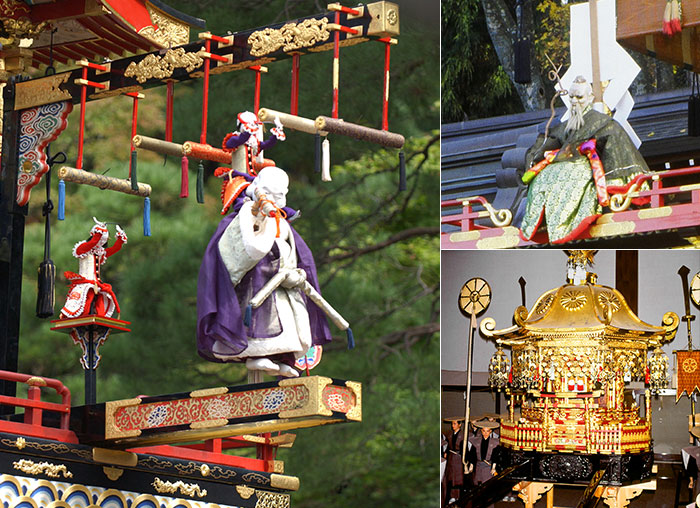 Karakuri dedication is the highlight of Takayama festival. The doll of Hotei-tai is handled by 8 persons with 36 lines and performs confetti scattering and exercising on the horizontal bar. It doesn't look like a doll.
Sennin-tai had hermit and woman figure before, but only hermit remained there.
The mikoshi is the largest one in Japan and its weight is 2 and half ton. It is carried in parade by 80 persons.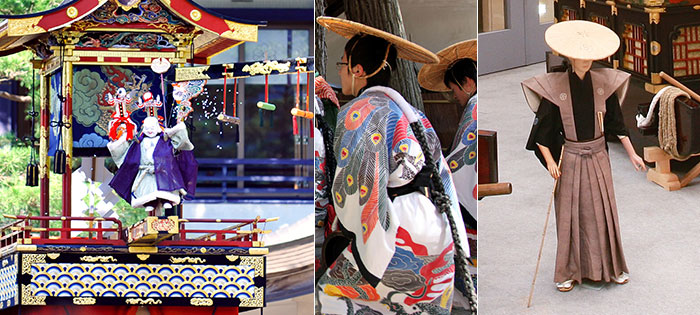 There are a room to watch the festival image and to display the festival goods. You can also learn the festival history and Hida country episode. We recommend to buy a picture with special flame as a memory.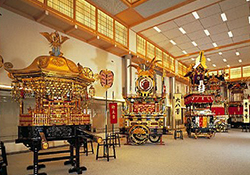 Takayama Matsuri Yatai Kaikan
Access
Address:178 Sakuramachi Takayama-city Gifu
Tel:0577-32-5100
19-minute-walk from JR Takayama Station
Fee
adult JPY900, child:JPY450
Open
9:00am to 5:00 pm(Mar to Nov)
9:00am to 4:30 pm(Dec to Feb)
7 days a week
Yatai rotation:3 times a year (Mar, Jul and Nov)