Posted: Jul 20,2015 Supported by Jinya Dango
Jinya Dango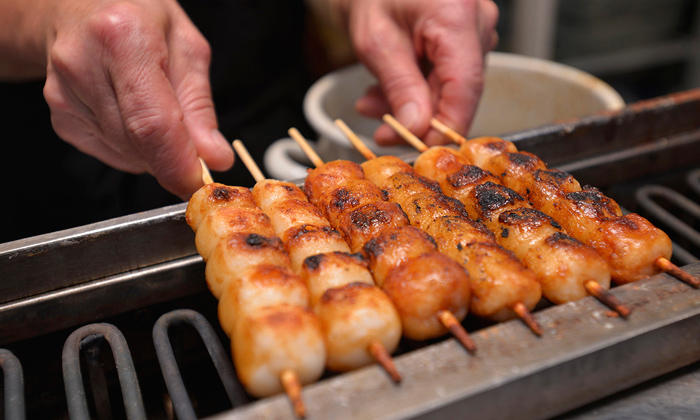 Mitarashi-dango is famous for Japanese confectionery. It is generally skewered rice dumplings, broiled and flavored with sugar and soy sauce. However, in Takayama, we flavor it with only say sauce and call it MI-"DA"-RA-SHI-dango. Speaking of eating tour in Takayama, we come up with this Midarashi-dango.
There are a lot of the dango shops in Takayama and we would like to introduce our favorite one "Jinya Dango"
The dango of one shop is broiled savory, others till a little brown. The sauce is also different depends on each shop. We would like to introduce our favorite shop named Jinya Dango in front of Takayama Jinya.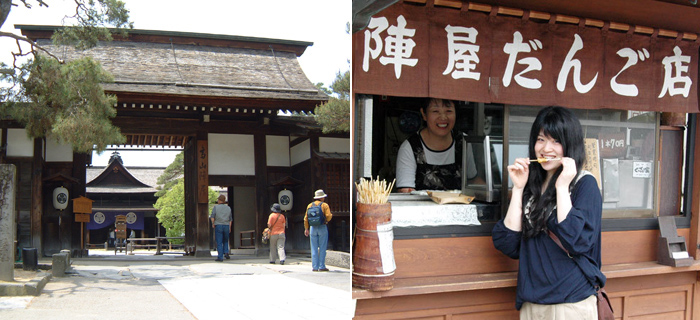 The shop has some staffs, but all of them broil with the same technique, so the taste is not changeble.
Now, let's try a skewer of dango! It had a good salty and savory taste and brought out the full rice flavor.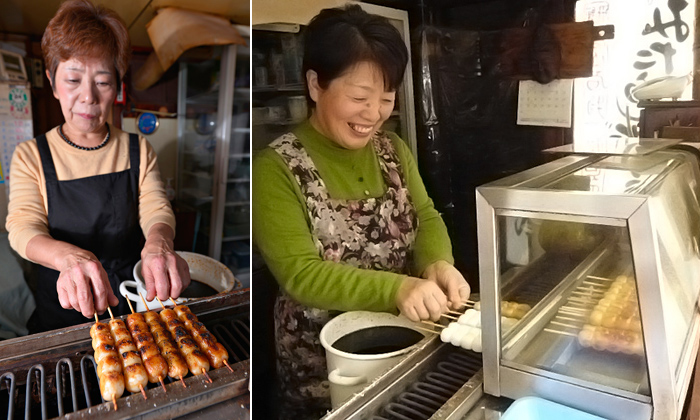 This dango is chewy but not hard, regardless of broiling savorily. We guess not only local people but also guests will like it.
We recommend you visiting Jinya-mae morning market with this dango.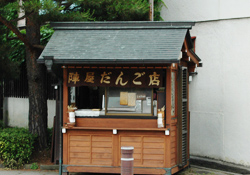 Jinya Dango
Access
Address: 1-5 Hakken-machi Takayama-city Gifu (in front of Takayama Jinya)
*5-minute-drive from Takayama Green Hotel
Here is the hotel shuttle bus time table.
Open
Holidays
8:30am to 4:30 pm
(subject to change in season)
not regularly
Menu
Midarashi-dango JPY80 (+ JPY10 with flavor)